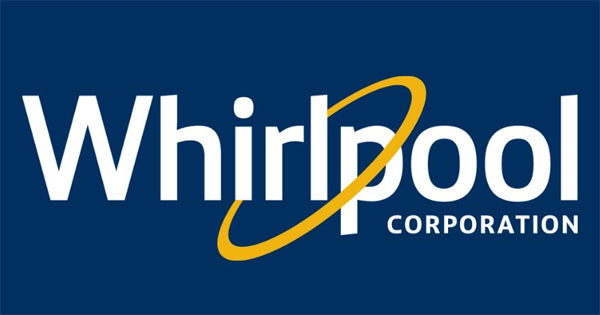 Whirlpool Corporation recrute Plusieurs Profils
Whirlpool recrute Plusieurs Profils:
Product Manager and Trade Marketing
Stagiaire Marketing
Stagiaire Logistique
Whirlpool Corporation (NYSE: WHR) est le premier fabricant mondial de gros appareils électroménagers avec un chiffre d'affaires annuel d'environ 20 milliards de dollars, 77 000 employés et 59 centres de fabrication et de recherche technologique en 2019.
Elle commercialise Whirlpool, KitchenAid, Maytag, Consul, Brastemp, Amana, Bauknecht, JennAir, Indesit et d'autres grandes marques dans presque tous les pays du monde.
---
Whirlpool recrute Plusieurs Profils
---
Product Manager and Trade Marketing
We are looking for a Product Manager to join our marketing team. This position will be based in Casablanca, Morocco.
As a product manager, you will be responsible for the product strategy for your assigned category/ market/ cluster and for the product launch execution in the market.
Your Main Activities Will Be The Following
Define country/cluster line up based on base model catalogue including a selection of area SKUs
Business case and budget preparation
Define preferred launch windows and propose distribution strategy for new products introduced in the country/cluster
Deliver country/cluster P&L (up to DCM) per product group and provide input to category P&L
Translate push plans into markets
Recommend and define PMR strategy/ execution and objectives
Analyze competitive marketplace to develop GAP Analysis and identify the need for Product or Brand responses including repositioning or drop-in models
Value chains management
Propose price positioning and price change scenarios for different country/cluster by category (Recommended retail price)
Support on key trade partners meeting preparation and presentation
Support marketing manager in category presentation to sales and customers
System maintenance for local ranges
Coordinate request for samples from country/cluster and send to EMEA HQ
Responsible for sales demand forecast and prioritization of product allocations in the country/cluster (S&OP)
Support for the preparation of the point of sales material and catalogues
Product training to ensure deployment to the sales force and customers
Responsible for engaging with local testing institutes and laboratories
Who you are
Bachelor or master degree in marketing or any related field
Experience as a product manager, category manager, trade management or any similar responsibilities
Driving license and means of transport
Fluent in English and French (both written and spoken)
Ability to build and maintain durable relationships with your stakeholders (internal and external)
Excellent analytical skills and ability to understand the market and the competitors to take strategic decisions
High sensibility to customer behaviour, capacity to analyze and understand it
Proactive and curious
Knowledge of Excel (VBA) and SAP is a strong asset
---

Stagiaire Marketing
Currently, we are seeking candidates for the Marketing Trainee position to join our marketing team in Morocco.
The trainee will be responsible for collecting, organizing and analysing data from different sources to support the execution of the marketing strategy at local level.
What you will do
You will be a solid line reporting to the Marketing Manager. You will support marketing team in the following activities:
system maintenance
sales analysis
numeric distribution analysis
support to business controller
Requirements:
University degree or 4-5 year student; Degree in Marketing, Finance or business administration
Proficient user of Excel (Pivot, vlookup), Power Point;
Upper-intermediate English;
Google Drive services knowledge as advantage: Google Slides, Google Sheets
Responsible, analytical skills, accurate, dynamic, sociable
---
Stagiaire Logistique
Currently, we are seeking candidates for the Logistics Trainee position to join our team in Morocco.
The trainee will be supporting the logistics team in the demand/supply management for finished goods and spare parts designated to the moroccan market.
What you will do
You will be solid line reporting to the Logistics Manager, supporting the local team in the following activities:
Demand planning
Unloading and transportation plans
Stock and warehouse management
Requirements:
University degree or 4-5 year student; Degree in Logistics, Management and business-related majors
Proficient user of Excel (Pivot, vlookup), Power Point;
Upper-intermediate English;
Google Drive services knowledge as advantage: Google Slides, Google Sheets
Responsible, analytical skills, accurate, dynamic